Doctor & Staff
Meet the experienced and friendly doctor and staff who make Davenport Vision Source the leading provider of vision care products and services in the Lincoln County.
From Left to Right: Janelle, Cynthia, Grant, Dr. Stacie Nichols, Scott, Pam & Jenny
Dr. Stacie Nichols
Having been born and raised in Eastern Washington, Dr. Nichols and her family blend well with the local area. She enjoys skiing, golf, boating and many other recreational opportunities this area provides.
Dr. Nichols received her Doctor of Optometry in 1995 from Pacific University College of Optometry in Forest Grove Oregon. Dr. Nichols first practiced in Spokane. In 1997 she, along with her husband, Scott, purchased the vision clinic in Davenport, Washington.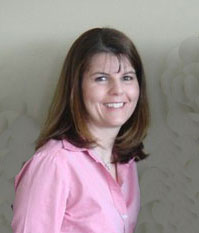 Dr. Nichols is a member of the American Optometric Association and the Optometric Physicians of Washington. She has served as the treasurer for the Inland Society of the Optometric Physicians of Washington since 2002, the chairperson for the 2006 OPW Convention, and was the proud recipient of the "Washington Young Optometric Physician of the Year" in 2005-2006.
In addition to spending time with her husband Scott, son Kyler, and daughter Brynna, Dr. Nichols is also an active member and supporter of local organizations. She is a member of the Davenport Chamber of Commerce, a board member of the Wheatland Little League, and board member of the Growing Gorillas Co-op Preschool. She is an avid supporter of the Davenport Lion's Club, Booster Club, Pioneer Days, Wheatland Little League, Celebrate Davenport, and the Harrington Golf Course.
Dr. Nichols' professional interests linclude primary eye care, diagnosis and treatment of ocular disease, contact lenses, refractive and ocular surgery co-management. Her dedication to her profession and caring nature enable her to provide her patients with thorough and comprehensive eye care.